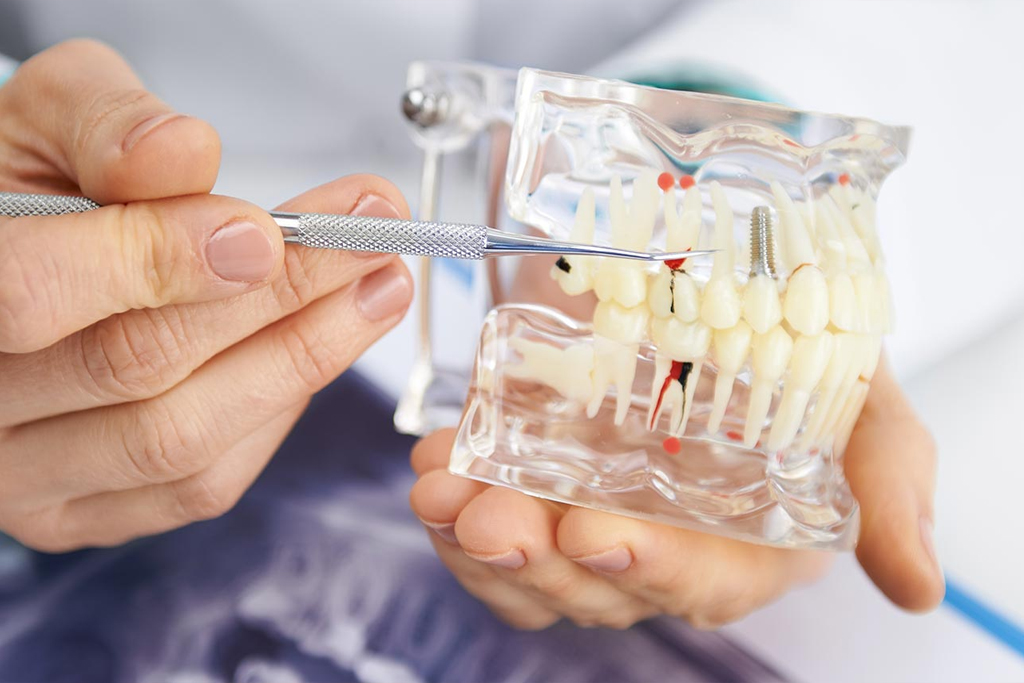 Aesthetic Dentistry
Aesthetic dentistry applications offer various treatment options to the patient, both in a way that is applied without touching the teeth, and with laminated and full crown procedures. For example, dental fillings are the most common treatment for decayed teeth. In the past, these fillings were made with gold, amalgam-shaped materials that appear as metal-black in the tooth. Today, dental fillings are made with porcelain or composite materials that have the same color and appearance as the teeth, within the scope of aesthetic dentistry practices, so that the natural appearance of your teeth and smile is preserved.
Estetik Diş Hekimliği Uygulamaları
We want to plan the most beautiful smile that combines function, aesthetics and naturalness, considering your personal wishes. Generally, one or more processes such as whitening, porcelain lamina, implant or gingival operations are applied together. Elements such as face shape, skin color, gender, age, lips, color of teeth, alignment and gingival form are taken into consideration in smile design.
Some individuals complain that their gums appear too much or their teeth appear short, especially when they laugh. These cases, which we call "gummy smile", can be treated with a simple gingival shaping operation. Permanent aesthetic result in the gums that are left to heal after the operation can be achieved in a very short time
Teeth Whitening (Bleaching)
we create should be aesthetically appealing as well as functionally at the ideal level. Tooth color is very important for individuals in providing dental aesthetics. In some cases, professional cleaning, such as tooth surface cleaning and polishing to remove calculus and tartar, is insufficient to optimize tooth color. In this case, the tooth color can be made desired with a correct whitening treatment. According to studies, teeth whitening is extremely effective and safe if done under the supervision of a dentist. Teeth and gums are not damaged in any way. Contrary to the past, the aim of smile design is to provide aesthetics with a conservative approach as much as possible, with minimal preparation in dental structures. This smile
Bleaching is the most recommended and used cosmetic dentistry procedure all over the world. Its reliability has been proven, and no long-term side effects and complications have been encountered. It is an easy and practical method that satisfies the patients in a very short time with its fast results.
Composite Bonding Applications
Composite tooth material, which looks like the enamel and dentin layers of the tooth, is applied to the cavities on the tooth or prepared surfaces with the help of bonding agents, and after the tooth is formed, a high-intensity light cure device used fore more strength. The result is a healthy and bright smile that complements other teeth and surrounding tissues with its natural appearance
Inlay and onlay restorations made of composite or porcelain materials are also called indirect fillings to fill a tooth with dental caries or a similar structural defect. İn this restoraiton type İnstead of preparing it by the physician in the clinic, technicians make it in the laboratories with special systems.
Dental implants are metal parts that are placed in the jaw bone to replace the lost teeth and fuse with the bone and act as a natural tooth root. These structures are produced from tissue-friendly titanium and are easily accepted by the body. It has no side effects. The result is not only a beautiful smile, but also a younger look.
Porcelain laminates are aesthetic restorations that do not require the teeth to be completely covered, only to be adhered to the front surfaces in the form of leaves. It can be applied to those who have color differences or deformities between the teeth, those whose front teeth are spaced or crooked and do not want to undergo orthodontic treatment, who have large fillings / fractures in their front teeth or who are not satisfied with the appearance of their front teeth. It is an ideal form of restoration that can be applied to change the color, shape and dimensions of the tooth. With the SmartDentDesign® technique, personalized smile tooth design can be made. Zirconium veneered teeth or porcelain laminated teeth are the most preferred by our visitors because they are aesthetically advantageous
Metal-Free Porcelain Crowns
Porcelain crowns, also known as "veneers" among the people, have been obtained by processing porcelain on a metal infrastructure for years. Only in this way was it possible to meet the chewing force exerted on the teeth. However, at the latest point reached in dentistry technology and adhesive materials recently, porcelain crowns can now be made entirely of porcelain, without metal, with their reinforced infrastructure.
SmartDentDesign® With the technique of personal smile teeth design can be made. Zirconium coated teeth or porcelain laminated teeth are the most preferred by our visitors because they are aesthetically advantageous.